When a trip to New York came up I was actually wondering if it would be possible to pick up some vintage items in the USA. Now the question became can I find vintage in New York City? It seems thrifting is the equivalent but just a bit different. Like in the UK and in the Netherlands there are a lot of Good Will and Red Cross stores around. Something to explore! And of course I am aiming at finding some real vintage USA made stuff that interested the men.
The Big Apple – vintage everywhere and not

When walking through New York, you will find a lot of old buildings. These building have the most beautiful vintage details. Below a picture of the wooden staircase in our Brooklyn apartment. As well as a picture of the old escalator in one of the leading department stores in Manhattan. More wood! I was really stating to get the vintage vibe.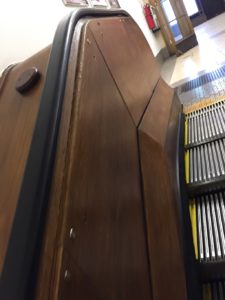 And then a quick visit to Coney Island in the Mist. Beautiful pier you often see in movies. More wood, nice vintage touches (although redone many times). But no vintage in New York Coney Island for as far as I could tell.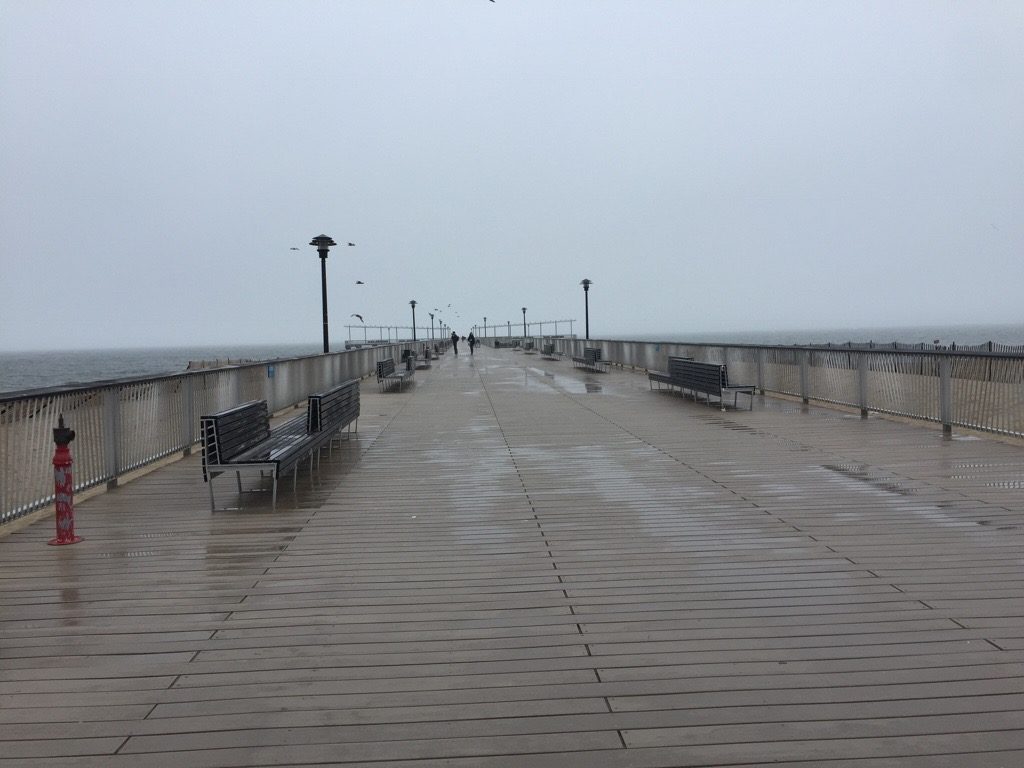 But I was kind of wondering where I could buy some vintage. I did get lost in a Red Cross store at one time with very very slim picking and a lot of second hand clothing. So I was now aiming for real vintage. And I got myself to a huge thrift shop that was on route, called L Train Vintage. For what I could quickly find online it was huge and well priced. And it was. Only thing was. They only carried clothes, despite the vintage stuff in their pictures that was only for decoration. Just so you know! Thrift store does not equal Stuff for sale and Vintage is often Vintage Clothing.
Vintage behind glass – MoMa and more
Of course we visited a few museums, just to get near the old (and vintage stuff). See what I saw in the Vintage Man Stuff department of the Museum of Modern Art, did not expect that! Some real behind-glass vintage in New York.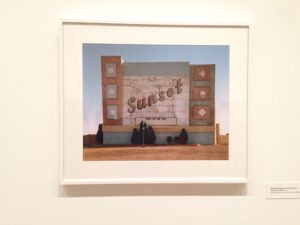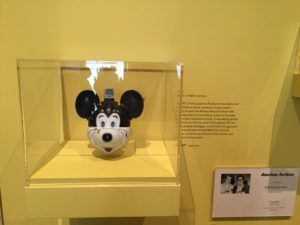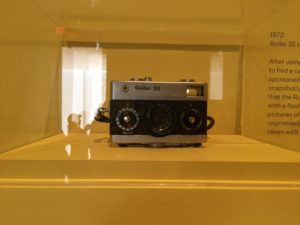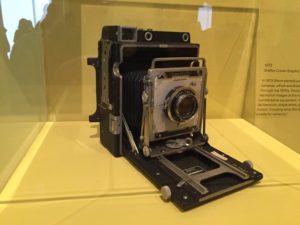 There was a great exposition with pictures from different photographers. Pictures depicting the 1950, 1960 and 1970's. Most from that period are displaying the style. The Sunset picture is a great example of vintage still existing today! The 3 cameras are the private property of world famous Photographer Stephan Shore.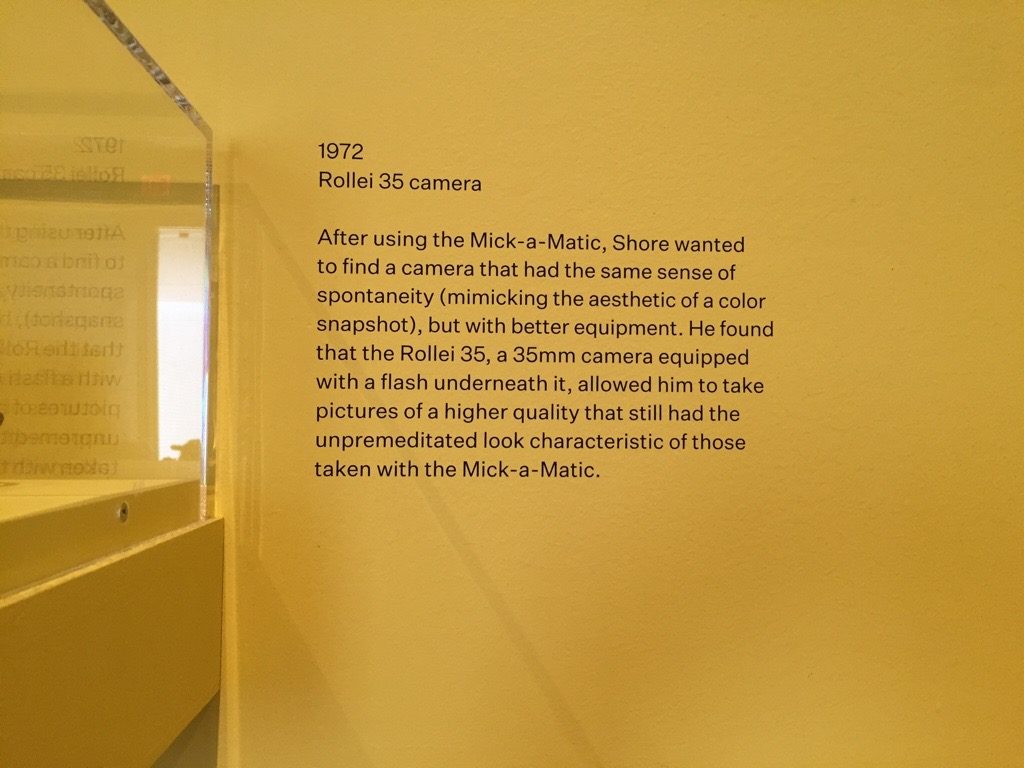 Vintage Man Stuff under the Brooklyn Bridge
On Sunday we were able to visit a flea Market. If not a shop, then a Market could be the fix I was looking for. And it was. Finally, right under the Brooklyn Bridge, Brooklyn side. The sight of that bridge from below was quite a good promise. The market was even better. Not large but very interesting at least! Just showing some pictures of the vintage side of things.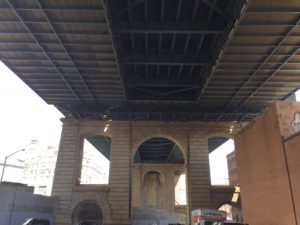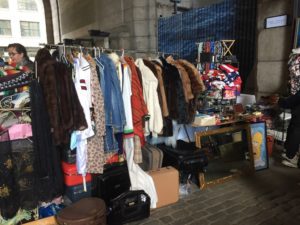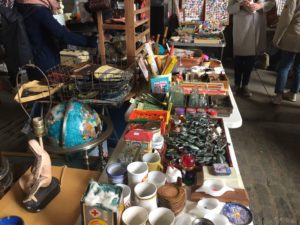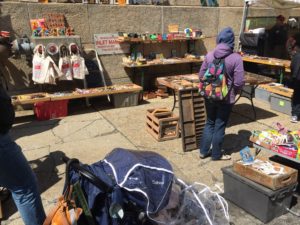 About 20 – 30 sellers and more sellers with different (new stuff), market style. Great ambiance just for a visit and a good time. Also open on Saturday on a different location, check out the Brooklyn Flea website.  Just so you know. Markets are better than shops when you want to find some vintage in New York.
The vintage man stuff I picked up
Like mentioned I was looking for vintage man stuff made in the United States. Below my real US finds.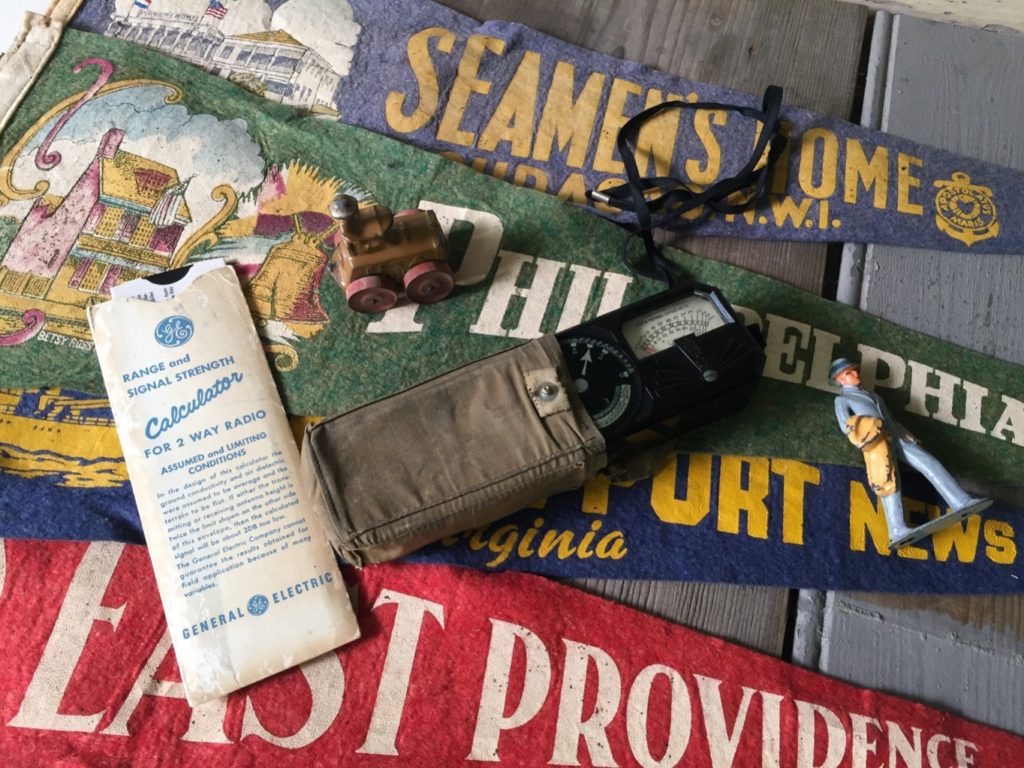 There are 2 Barclay cast iron toys, a US made light meter for photograph (with NY address on it from the former owner), some felt 1960's pennants and a Radio slide rule calculator from General Electric. It has got US written all over it! You will find these items for sale soon in the VintageManStuff Store.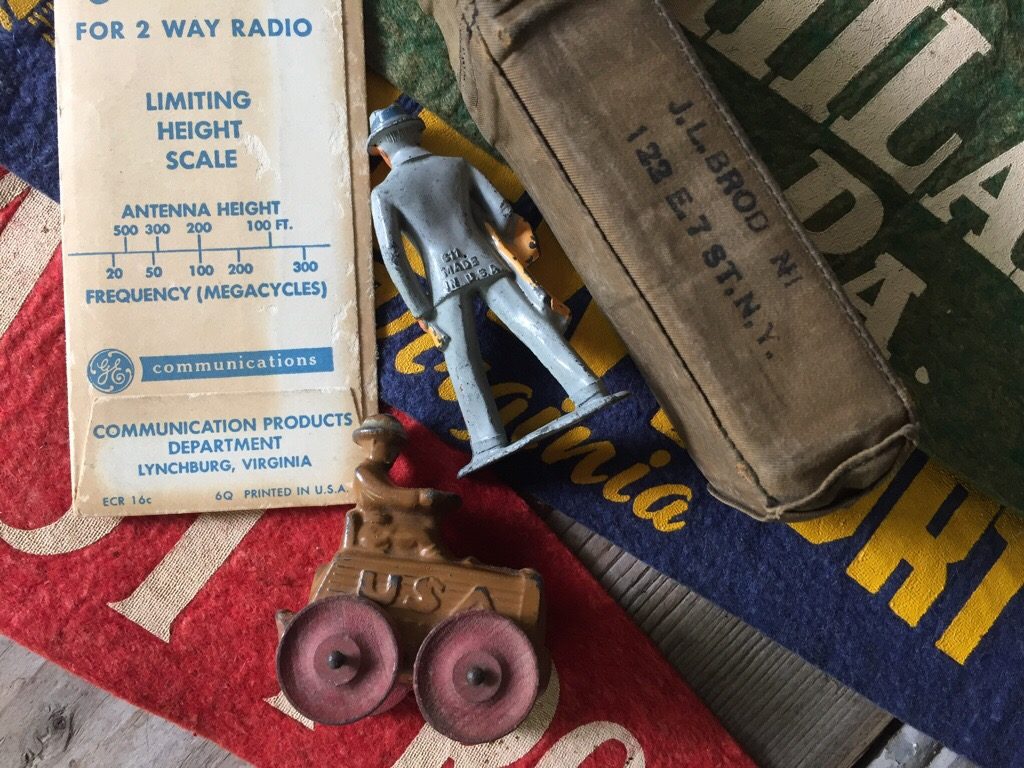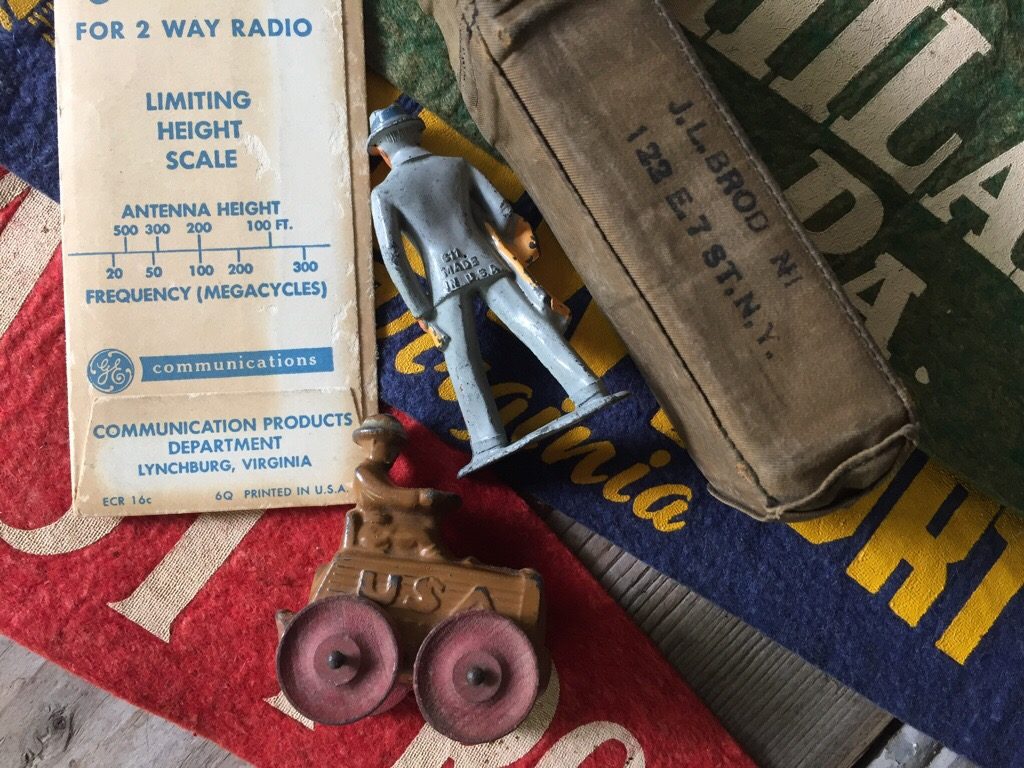 Though the Vintage Man is a keeper!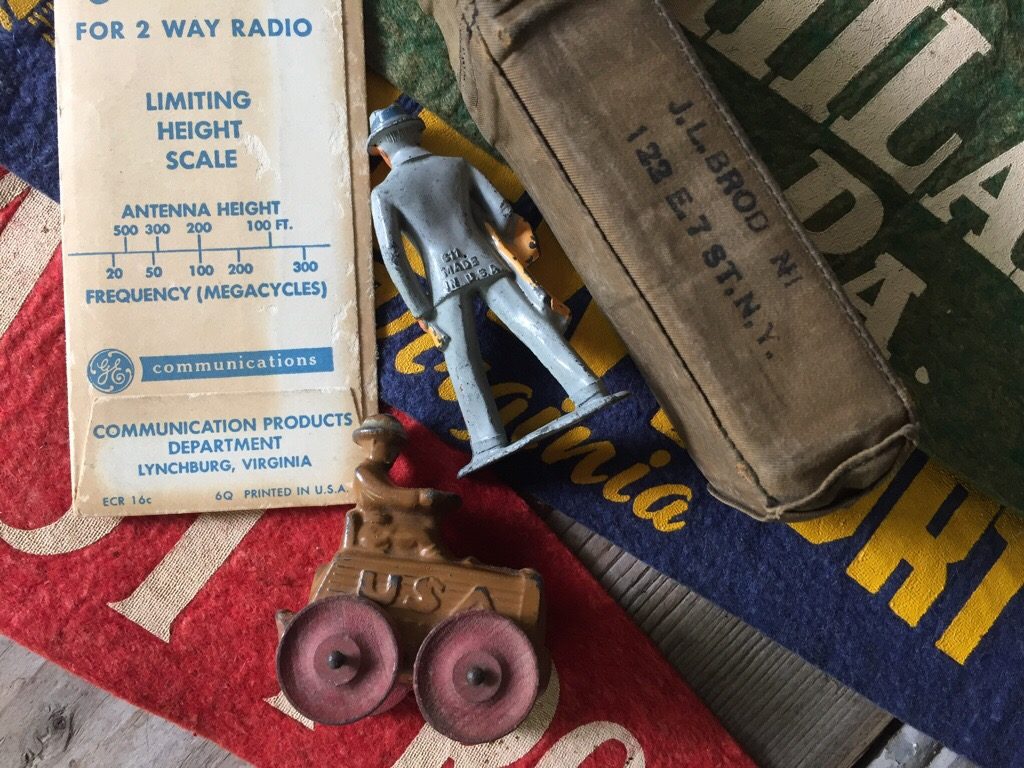 BewarenBewaren
BewarenBewaren