In celebration of the 1000th item added to VintageManStuff.com today (August 23th 2019) I awarded myself this 1930 statue of a Vintage Man holding his stuff (being a ball in this case)! You can check out the statue in more detail here.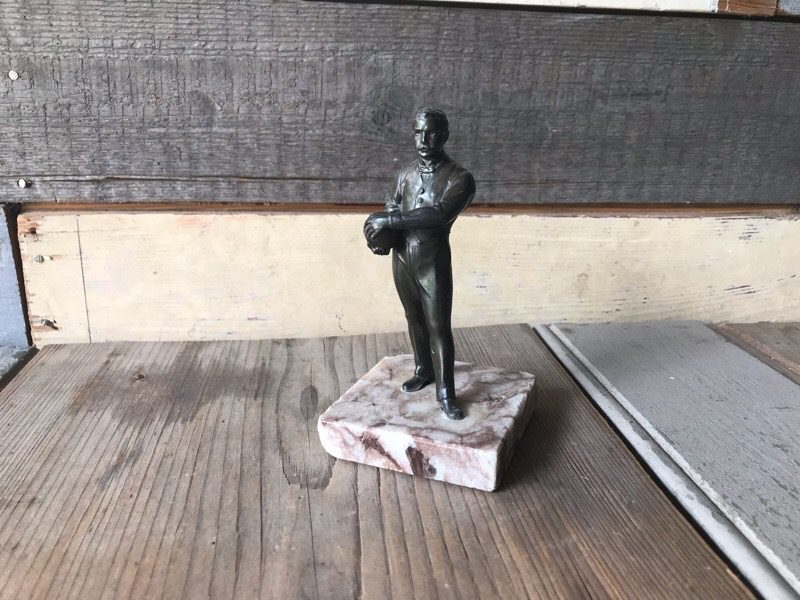 It measures ca 13 cm or 5 inches high including the marble base. The base shows signs of wear and age.
The Vintage Man is screwed to the base with square nuts (which were used before the 6 sides nuts as we know today..up until perhaps 1940). Cannot vind any marks but anyone who has some information, please share in the comments below!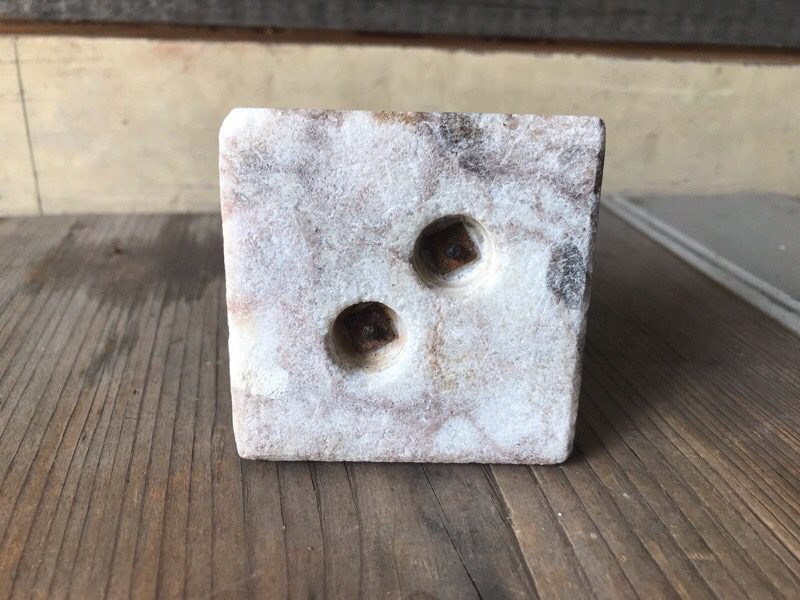 Thanks for visiting!
Kevin from Vintage Man Stuff.