This is a reference to vintage stuff, to help you find out more about your vintage items. I collect the best pages from the world wide web I run into on my own search for objective information. These pages stand out because of their in-depth knowledge and reference pictures. The reference to vintage stuff is divided into different categories for easy browsing!
Coffee Stuff
(Hand grinders, Espresso machines, Moka pots and other Barista tools)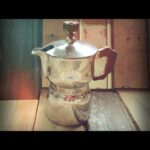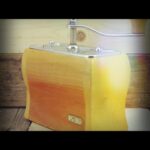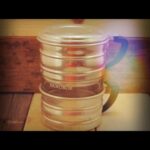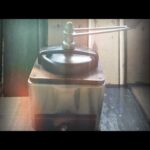 Old Coffee grinder. Here you find loads of vintage coffee grinders from brands like Dienes (PeDe), Zassenhaus, KyM, Armin Tröser, BeHa (B.C.), Peugeot and many more.
Atomic Espresso maker. Here you find really everything there is to know about the stove top Atomic Espresso maker in all it's varieties, eall about the design, manuals, (re)sellers, sub brands etc.
Collezione Enrico Maltoni. On his website called "espresso made in Italy" you can find the largest collection of vintage professional Espresso Machines which were used all over Italy (and the world) by quality brands like Faema, La Pavoni, La Cimbali and Gagia and many others.
Related article(s): Vintage man tool: the coffee grinder
Desk stuff
(Staplers / Fasteners, Measuring tools, Slide rules, Hole punches / Perforator and so on)
Guide to Antique and vintage fasteners. This is a 100 page PDF on antique and vintage staplers, reference guide with pictures, patents and restoration examples.
International Slide Rule Museum. Or short IMSR, is the world's largest free digital repository of all things concerning slide rules and other math artifacts. Arranged to country and style you can find almost every slide rule ever put in the publics hand!
Slide Rule Club. The Oughtred Society members are dedicated to the preservation and keeping alive history of slide rules and other calculating instruments, offering free books and loads of information on calculating instruments past to present.
Vintage Calculators Web Museum. Great website featuring many many models of calculators mechanical and electronic as well as a full history on the introduction of the calculator into modern society.
Vintage Calculator collection. Tony shows his highly organised collection in English and German by Brand and with cross references as well as descriptions of individual pieces!
Related article(s): Great vintage collection: the pocket slide rule and the vintage mechanical stapler.
Bar related items
(Soda water bottles, Ashtrays, Whisky / beer branded items, etc.)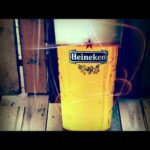 Sparklets Collectors Guide. Here you will find everything you always wanted to know about your vintage Soda Bottle marked with the Sparklets brand. So many beautiful bottles in different styles and colors!
Virtual Corkscrew Museum. Everything and then really everything to do with corkscrews in this virtual museum with over 30 different "rooms". Huge collection and funny newsletter.
Private Corkscrew Collection. From the ancient wine country of the world comes this private collection website with loads of info and pictures.
Corkscrew Guide. Want to find out about the corkscrew you are holding in your hand? Check out it out online at corkscrews Online.
Beer Glasses Collection. Mr. Gurickx from Belgium made a database for the world to see of his 7500+ collection of beer Mugs, Beer Boots and Pitchers from around the world. Wow.
Table lighters collectors' guide. Loads of information on brands like ASR, Colibri, Dunhill, Dupont, Evans, Negbaur, MTC, Rolstar, Ronson, Rowenta, Zippo and many others. Covering lighters roughly up to the 1970's.
Ralfy.com The guy that really knows his Whisky stuff. Also has a great channel on YouTube. Watch and learn!
Related article(s): great vintage collection: Beer mug, steins and stoneware
Photograph related stuff
(Video cameras, light exposure meters, Cameras, tripods, Flash bulbs and more)
Camerapedia. A wiki style multi page on almost every vintage and more modern camera out there with specs per type and pictures. Big brands like AGFA, Kodak, Zeis Ikon and Polaroid but also very small brands like MIOM, Dacora, Porst and Vredeborch.
Ollingers Light Meter Collection. An overview of mr. Ollingers light meters in his collection with additional information on each meter. In addition there are many articles on related items.
Vintage Camera Lab. A beautiful image based reference on only vintage cameras. You can browse by type, brand, format or country or just look at the amazing pictures of good looking cameras.
Minox It. A beautiful website by Mr. Tanase on the Minox camera series and Minox accessories. In addition you can find information on vintage light exposure meters as well as on Leica, Agfa, Kodak some more vintage stuff!
SovietCams. A great website on vintage cameras produced during the CCCP times of Russia. Many brands like Zorki and Zenit, Kiev and KMZ and loads on Smena! Other Soviet information as well like on the GOMZ-LOMO Factory.
Photo blog by Simon Hawkett. Featuring a list of vintage camera lenses and a list of vintage cameras including reviews and some vintage video cameras. Also post on repair and use.
Binoculars-cinecollectors. Great reference site on Cinematic stuff like 8mm, 9,5mm and 16mm as well as projectors, binoculars and many more. Information provide by Anna & Terry Vacani!
Related article(s): great vintage collection: the exposure measures and collecting vintage photo cameras.
Toys for big boys
(Toy soldiers, Tin mechanical toys, Transportation toys, cars, trains and airplanes.)
The vintage model train Collector. A personal page by David who has a large collection of vintage trains by brands like Märklin, and Ives but also Krause and Bing and toys from brands like Tootsietoys and Pratt & Letchworth. Loads of information for collectors as well!
Collecting Tin Toys. Huge database of vintage catalogs and trade marks for manufacturers of tin toys. You find many Japanese vintage toy makers like Asahi, Daiya and Modern Toys and English producers like Mettoys, Graham Bros. and Tri-Ang. Also European makers.
History Toy. Huge database with thousands of pictures and information on all kind of vintage toys in the categories tin, military toys, steam, railway, cast-Iron, wood, paper and so on. Also to be found are catalogs and Chinese toys.
Vinyl car collection. Mr. Tom likes his vinyl cars and specially those made in Norway by Tomte. Leading to his webpage TomteTom which shows the majority of this brand as well as vinyl cars by Vinyl line, LKE, Viking Toys and Stelco.
Robot and Space toy database. Huge collection of vintage space toys to look through, great for reference and to check just the craziest toys ever made.
Action Man HQ. The original large figure range from the 1960's onwards a.k.a. G.I.Joe in the USA can be found here in full details. Great timelines and loads of picture for reference.
Scalextric Guide. Collectors guide to slot cars made by Scalextric (England / France) a.k.a. Exin /SXF (Spain) with parent companies like Mecano, Hornby and Tri-ang. Covering period 1960 – 1996 with loads of catalog based information.
Related article(s): Toy soldiers a general history
Time keepers
(Wrist watches, alarm clocks, desk clocks, Timers and other interesting mechanical timepieces)
SomeTimeAgo vintage watches. Great website by two collectors (including myself) selling pieces from their collection, including watches, accessories like boxes, bracelets and stands but also a lot of paperwork like catalogus and books.
Vintage Certina's. A website dedicated to the Certina watch brand. All you wanted to know about the different models like Argonout, DS, Chronolympic and all about there handwind and automatic manufacture movements.
Roamer Watches. So many pages dedicated to just Roamer branded watches. Models like the Stingray and Mustang are perfectly photographed as well as their movements. Loads of pictures and information. Great vintage watch stuff!
Vintage Zodiacs. Everything you always wanted to know about this killer brand! Models like Sea Wolf, SST and Datagraphic all have their own pages. The information Includes manuals, advertisements and even "Watch stuff"!
Related article(s): collecting early mechanical watches.
Other vintage man stuff
(military items, audio related items, motorcycle stuff and all other vintage man tools)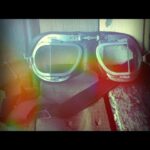 USA military flashlights. Showing a lot of information on flashlights used by the US military during 1917 to 2000. Loads of pictures and information, just cool to look through and learn.
The Flashlight museum, provides an easy way for flashlight fans to browse through over 4000 models ranging from common to some of the greatest vintage flashlights to ever hit the planet. Including the collection of various collectors.
Minature Binoculars. Look. Vintage very small man stuff. And you can look through them as well and see better doing it. So many types, such practical use and so much to learn about these quality mini binoculars in the virtual museum by mr Ohno.
1970's Lamps. Great website from Germany were several collectors show their items. I love the small folding desk lamps in the gallery myself. The owner by the name of Ms/Mrs. Koubek also added links to museums and designer. Very illuminating!
Braun history of electric Razors. Great write up on all the different razors Braun designed through the years.
The Online Compass Museum. On the wrist, in a box, or just hand held. This website cover all different kids of vintage compasses and their history. In addition it shows the constant improvements on every compass so you can pinpoint the age quite exactly.
Swiss Knives Info. Great website by MARSAX and the perfect starting point to find out exactly what Swiss made knife you have.
Related article(s): great vintage collection: diver compasses and depth meters.
The end of vintage – NEVER
This is the end of the reference to vintage stuff, but only the end of the page. I will be adding new links as I find them, for I often use this reference page myself as a placeholder to get the right information quickly!
BewarenBewarenBewarenBewaren
BewarenBewaren
BewarenBewaren
BewarenBewaren
BewarenBewaren
BewarenBewaren
BewarenBewaren
BewarenBewaren
BewarenBewaren
BewarenBewaren
BewarenBewaren
BewarenBewaren
BewarenBewaren
BewarenBewaren
BewarenBewaren