I like vintage photo cameras for their looks, not so much for their picture taken qualities. I am not an expert on cameras and my photography skills are restricted to using my iPhone. But I really like to toy around with them. When looking at a vintage photo camera it is not always easy to determine their age so that is something I will go into in this article. One vintage camera can make you fall in love with the design and the technical features. But a collection of vintage cameras can really get my vintage hart going wild. Of course the way you they are displayed can make all the difference, below a picture of some of my personal pieces.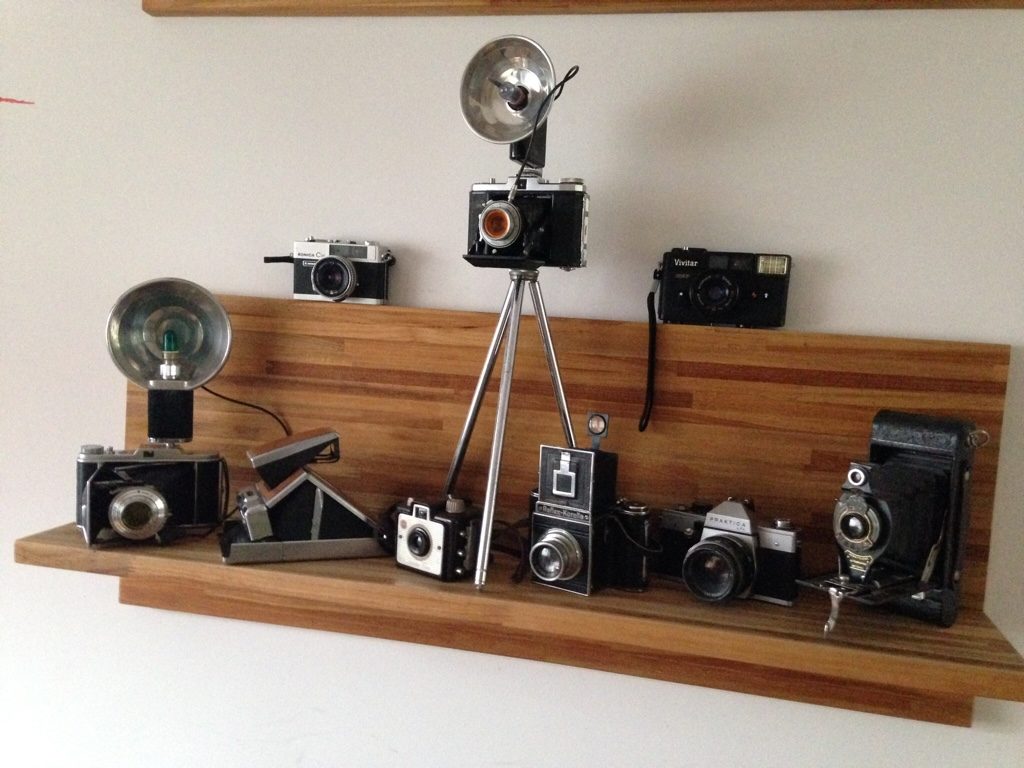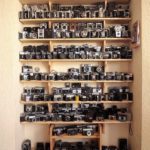 How to determine the age of a vintage camera?
Here are some pointers to roughly determine the age of your vintage photo camera. Materials used in vintage cameras through time makes it easier to pinpoint the era the camera was made in. The very early ones are mostly the simple box type. The have are often in black with a paper wrapping instead of leather as seen on later cameras. After the real boxes cameras were still rather square but there were extra options like a portrait lens. After that the folding cameras with bellows were produced. The first were the rectangular type which had a special stand for portrait pictures as well as useable in landscape. The earlier ones did not have a screw in the bottom for mounting on a tripod. We are now in the 1930's. After this, the shape of the camera became more like the standard we all know. These cameras had a metal with case with leather finish and often the possibility to mound a flash light. Into the 1950's and 1960's we see cameras made of bakelite and later of plastic. At this time functions like the flash light were integrated or at least easy to attach. In the 1970's exposure meters were integrated into the cameras and it was possible to mount different lenses as well. Also the type of film that the camera used could be handy to determine the age. In the 198o's the standard rol film became in use for most cameras and the cameras became smaller and smaller.
The picture below shows the early box type and then a 1950's camera with mounted early flash light. The a simple 1960's camera with are options and better sense and after that a 1980's camera full option.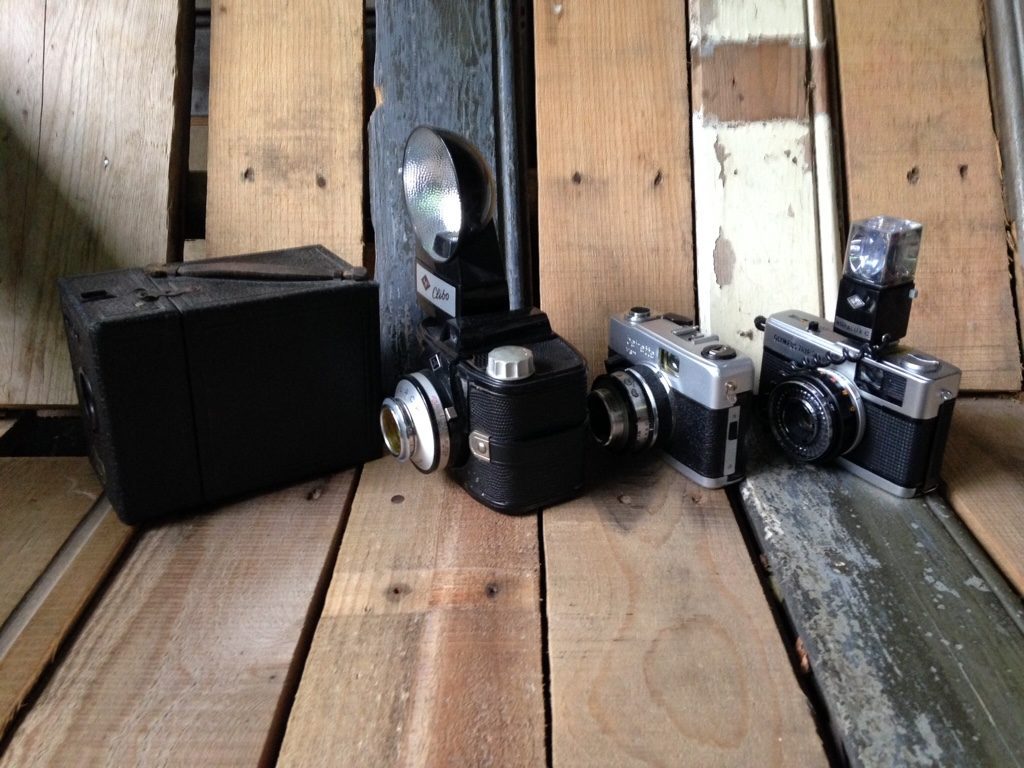 Display a vintage photo camera collection
Below you find pictures of vintage photo camera displays. You can make a great display with only a few pieces or with a huge lot of them. You can collect them just by the looks or by brand. Showing the stages camera production went through or the different types made in different parts of the world. There are so many different shapes and forms as well as materials used. You could even build a special display with square inserts to make a vintage camera wall. When adding some vintage photo camera accessories like flash lights, bulbs, lenses, leather cases, old photos, tripods and exposure meters you get an even better taste of the development.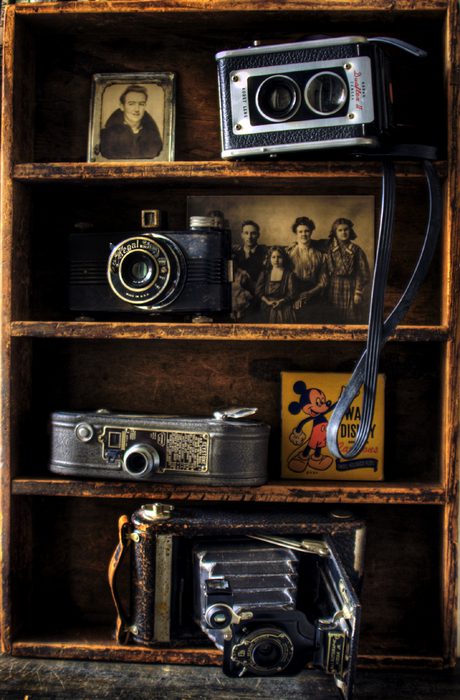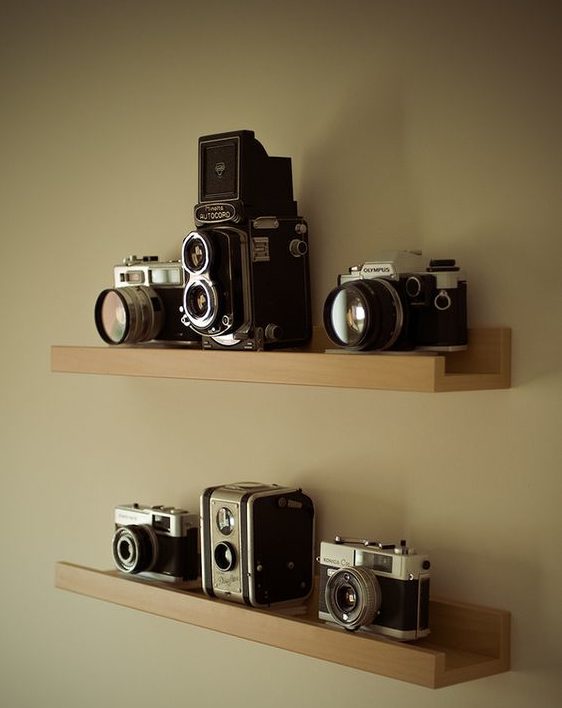 Above are to great pictures from small collections which can really make a great talking piece in your living room without drawing too much attention. It also creates an instant vintage vibe, nice….vintage man style! Below some pictures from display by serious collectors and enthusiast taking it to a different level where you can not get around. Hope you like these as much as I do and the give you some inspiration as well! Enjoy.