In celebration of the 1500th item added to VintageManStuff.com today (July 5th 2021) I awarded myself this piece of Vintage Man Stuff. It is an original ALF series puppet/Doll holding his stuff (2 music cassettes by Alf)! You can check out this great piece in more detail here. But for now let's give the floor to the Alien Life Form himself:
He measures 45 cm or 18 inches high. The cassettes are still in their original plastic wrapping. I loved the series and I love this guy! Fluffy with all correct details including plastic teeth to do some cat damage!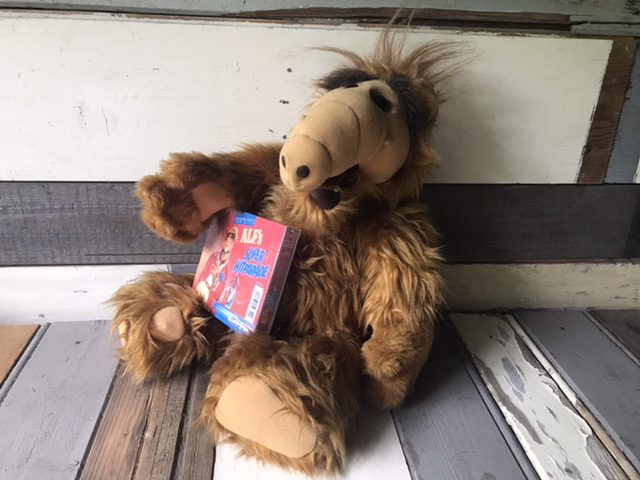 Thanks for visiting!
Kevin from Vintage Man Stuff